Egg Hatching Incubator Fully Automatic – 36 Chicken Egg Incubator with Automatic Egg Turning and Humidity Control – Hatch Chickens Quail Duck Turkey Goose Birds
Product Detail
Product Tags
【Egg candle holder】Observe the incubation process of eggs at any time
【Easy to clean 】Drawer-type water tray can remove all dirt for easy cleaning
【Intelligent incubation】Automatic temperature control, and automatic egg turning
【Transparent lid】Easily check the hatching process
【3 in 1 combination】Setter,hatcher,brooder combined
【Universal egg tray】Suitable for chick,duck,quail,birds eggs
【Auto egg turning】No need to turn eggs by hand,enjoy stress free hatching
【Overflow holes equipped】Never worry about too much water
【Touchable control panel】Easy operation with simple button
Automatic 36 eggs incubator is equipped with universal egg tray,able to hatch chick, duck, quail, bird,pigeon eggs etc by kids or family.It helped to enhance parent-child relationship greatly and enlighten science and education.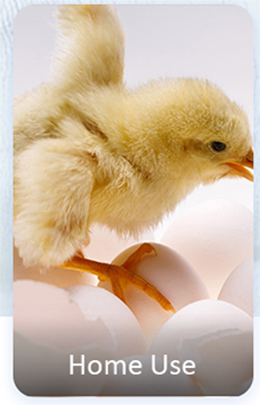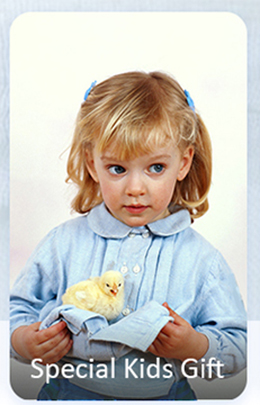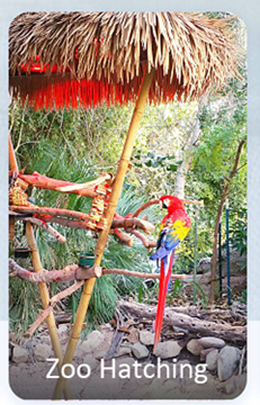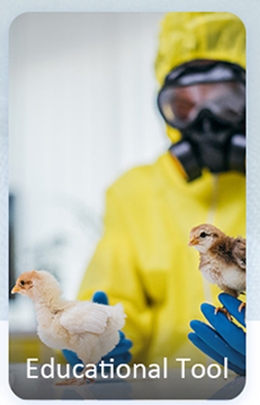 | | |
| --- | --- |
| Brand | HHD |
| Origin | China |
| Model | Automatic 36 Eggs Incubator |
| Color | Grey&White |
| Material | ABS |
| Voltage | 220V/110V |
| Power | ≤60W |
| N.W. | 3.64KGS |
| G.W. | 4.49KGS |
| Product Size | 47.7*41.8*13(CM) |
| Packing Size | 53*18*48(CM) |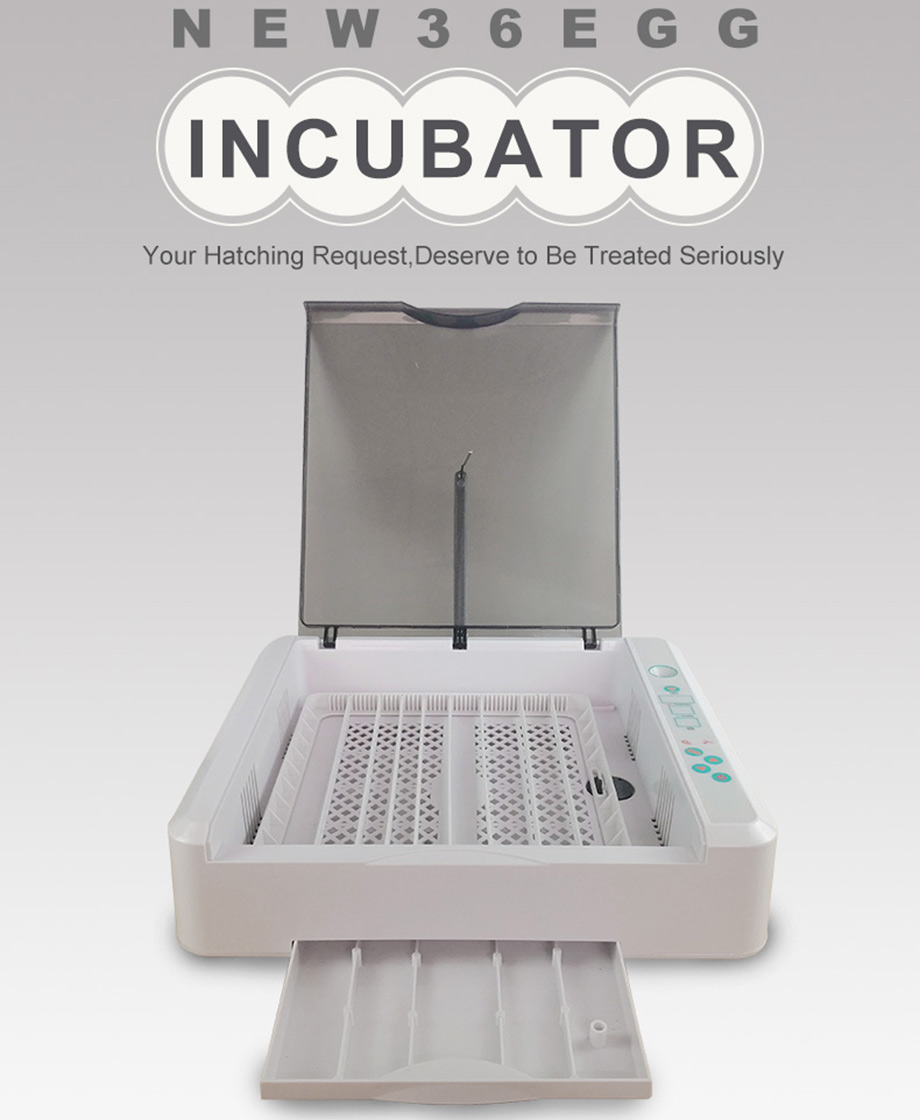 Love in hatching,love in a 12 years incubator manufacture.Your hatching request, deserve to be treated seriously.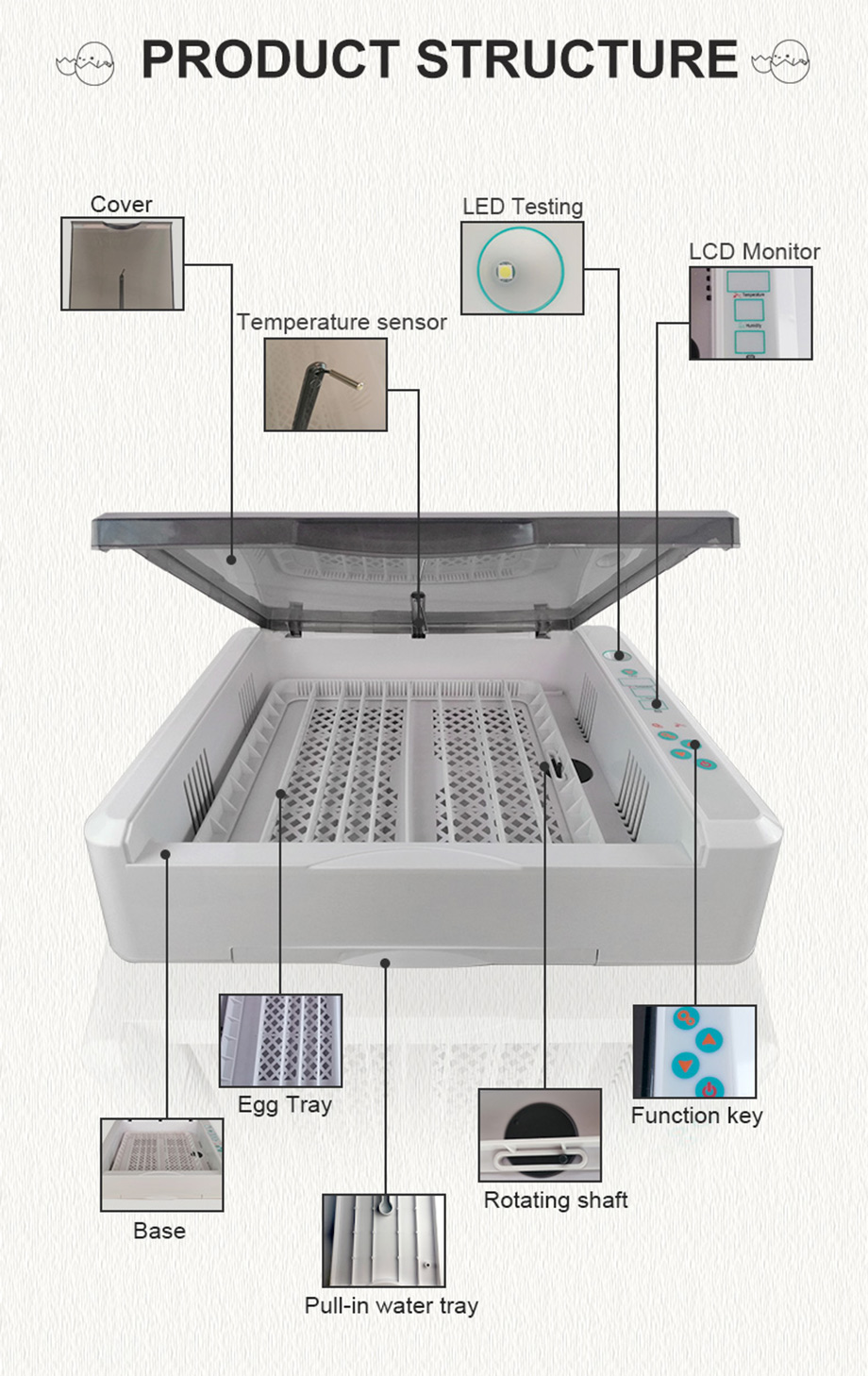 Simple structure, full automatic and easy to operate,help you hatching eggs easily and without any pressure.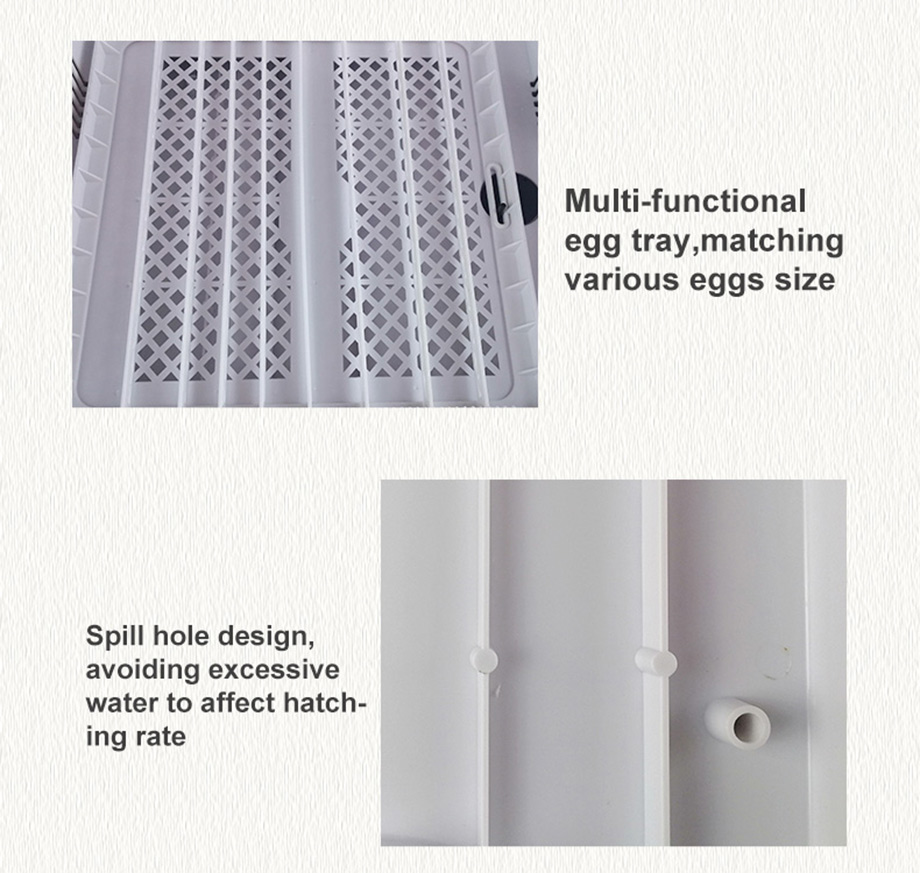 Feel free to hatch chick,duck,quail,bird,pigeon—whatever fits by equipped universal egg tray.Spill hold desing—never afraid too much water.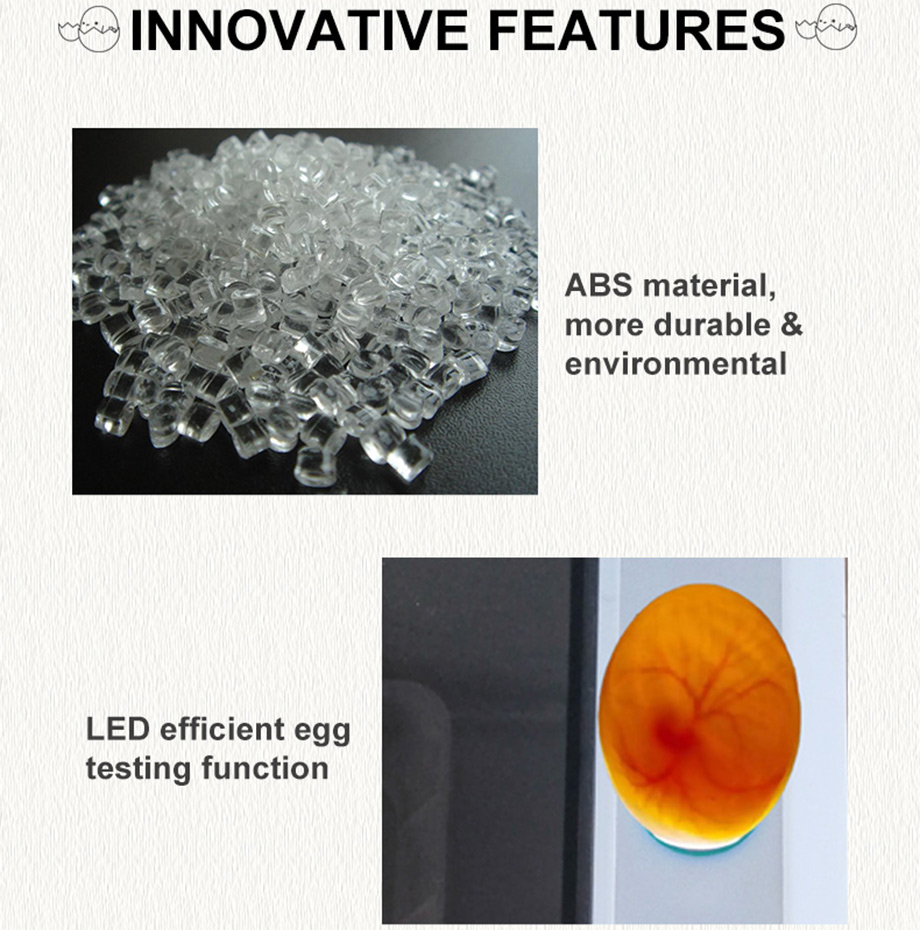 ABS raw material,environmental.LED candler function, support to inspect fertilized eggs and observe egg development easily.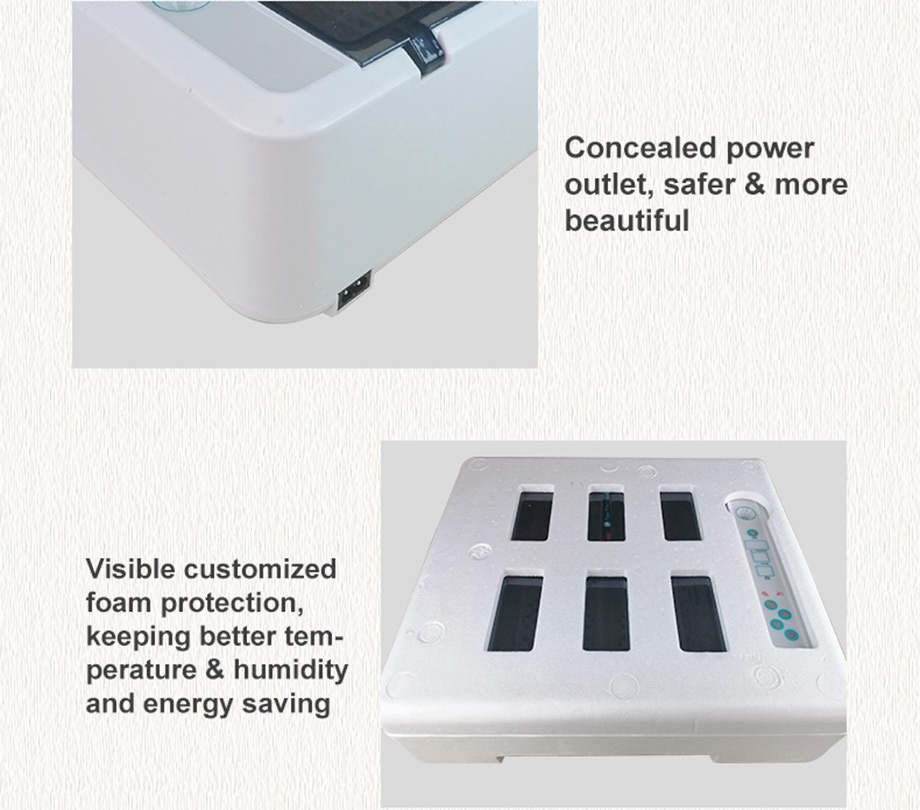 Visible styrofoam,better to maintain inside temperature &power,improve hatching rate.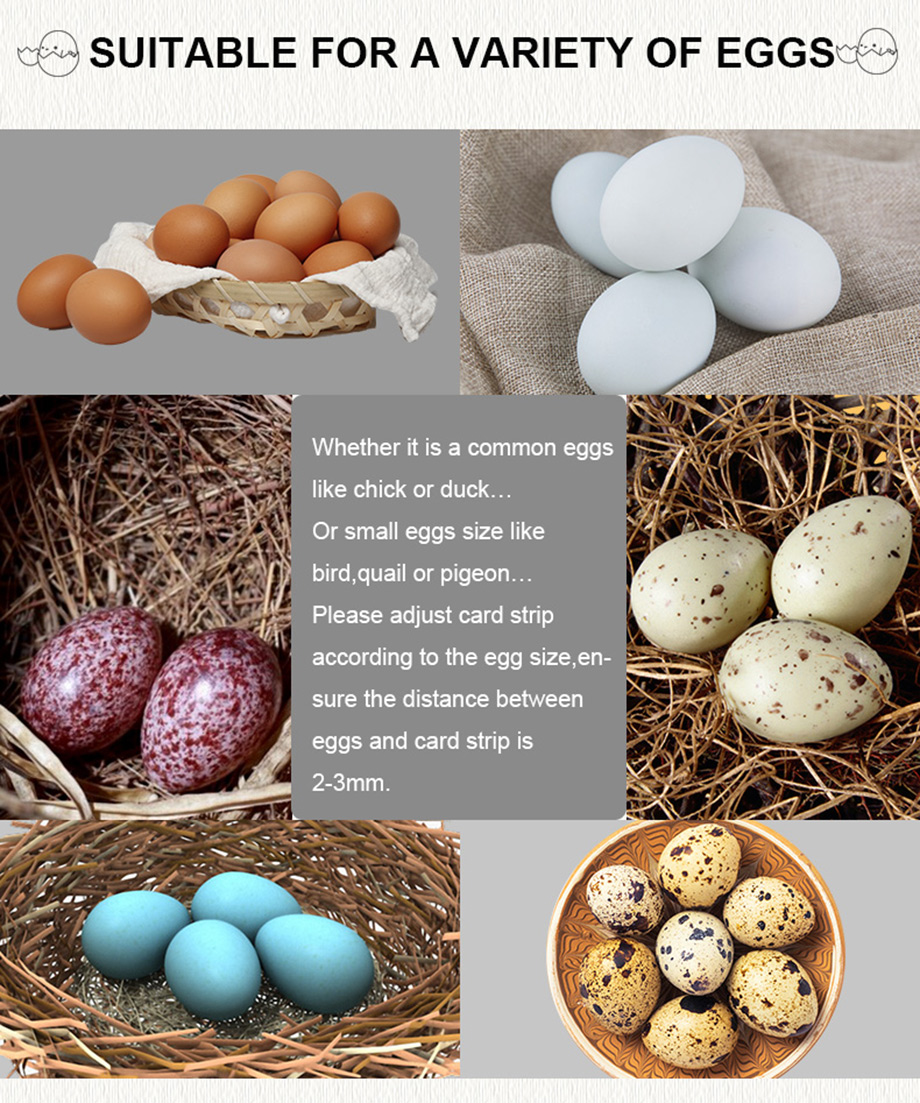 Multi-function incubator, hold Roughly 36-120 Eggs depending on Size/Species.
How to control incubator quality during production?
1.Raw material checking
All of our raw material are supplied by fixed suppliers with new grade material only,never use second-hand material for environment and healthy protection purpose.To be our supplier,request to check the qualified related certification and report.Meanwhile,will do inspection again when raw material delivered to our warehouse and refuse officially and timely if any defective.
2.Online inspection
All the workers are trained strictly before official production.QC team arranged online inspection for all the process during production,including spare part assembly/function/package/surface protection etc to make sure every product is qualitified.
3.Two hours againg testing
Nomatter sample or bulk order,will arrange 2 hours aging testing after finished assembly.Inspectors checked the temperature/humidity/fan/alarm/surface etc during the process.If any deffectivity,will return back to production line for improvement.
4.OQC batch inspection
Inner OQC department will arrange another inspection by batch when all the package finished in warehouse and mark down details on report.
5.Third party inspection
Support all the customers to arrange thir party to do final inspection.We owned rich experience with SGS,TUV,BV inspection.And own QC team is welcomed alsop to do inspection aranged by customer.Some clients may request to do video inspection,or asking for mass production picutre/video as final inspection,we all supported and will only send goods out after got customers' final approvement.
In the past 12 years,we are keeping enhanced the product quality to meet customers' demand.
Nowly,all the products passed CE/FCC/ROHS certification,and kept updating timly.We understand deeply,stable quality is able to help our customers to occupy the market longer.We understand deeply,stable quality is able to help our end user to experience wonderful hatching time.We understand deeply,stable quality is the basic respect to incubator industry.We understand deeply,stable quality is able to make ourselves to be better enterprise.From spare part to finished product,from package to delievery,we are trying our best always.
---
Previous:
24 Egg Incubators for Hatching Eggs, LED Display Egg Incubator with Automatic Egg Turning and Humidity Control Temperature, Egg Hatching Incubator Breeder for Poultry Chicken Quail Pigeon Birds
Next:
Egg Incubator ,120 Eggs Fully Automatic Egg Incubator with LED Lighting and Intelligent Temperature Control, for Eggs/Duck Eggs/Bird Eggs/Goose Eggs Hatching
---
Write your message here and send it to us
Products categories