Egg Incubator HHD Automatic Hatching 96-112 Eggs Incubator For Farm Use
Product Detail
Product Tags
【PP 100% pure raw material】Durable, environmental and safe to use
【Automatic egg turning】Automatic turning eggs every 2 hours,time and energy saving
【Dual power】It can work on 220V electricity, also can connect 12V battery to work, never afraid power off
【3 in 1 combination】Setter,hatcher,brooder combined
【2 kinds tray 】Support chicken tray/quail tray for choice, meet market's request
【Silicone heating element】Provide stable temperature and power
【 Wide Range of Use】 Suitable for all kinds of chickens, ducks, quail, geese, birds, pigeons, etc.
Automatic 96 eggs incubator is equipped with sililcone heating element,able to provide stable temperature and power to maximum hatching rate. Perfect for farmers, home use, educational activities, laboratory settings, and classrooms.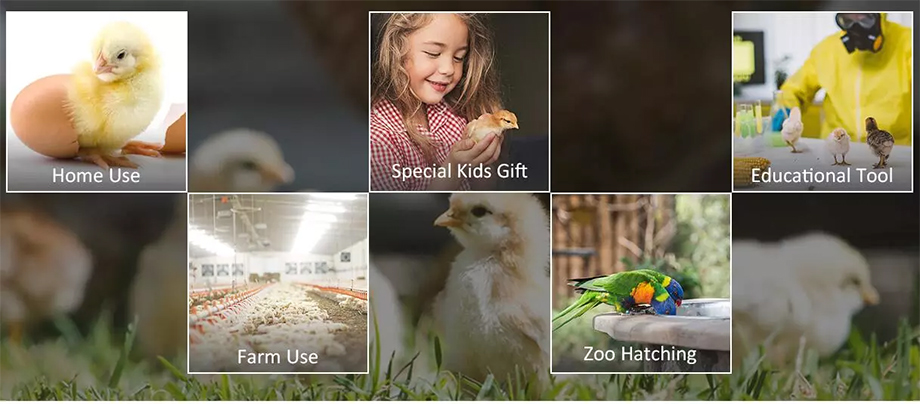 | | |
| --- | --- |
| Brand | HHD |
| Origin | China |
| Model | Automatic 96/112 Eggs Incubator |
| Color | Yellow |
| Material | PP |
| Voltage | 220V/110V/220+12V/12V |
| Power | 120W |
| N.W. | 96 eggs-5.4KGS       112 eggs-5.5KGS |
| G.W. | 96 eggs-7.35KGS     112 eggs-7.46KGS |
| Product Size | 54*18*40(CM) |
| Packing Size | 57*54*32.5(CM) |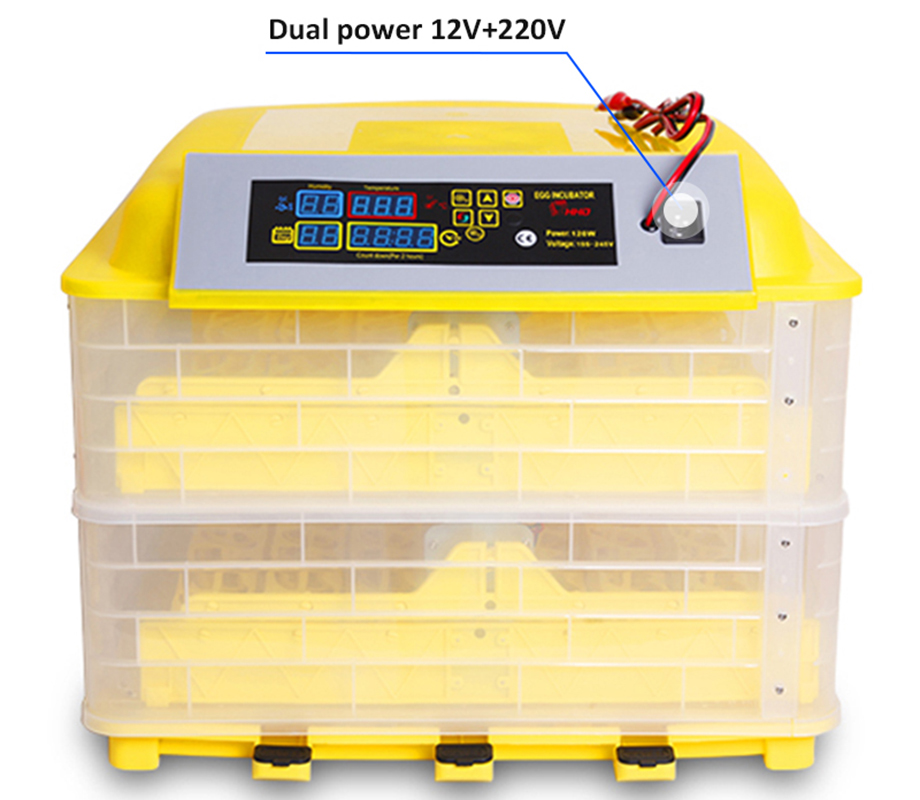 Dual power incubator ,never afraid power off.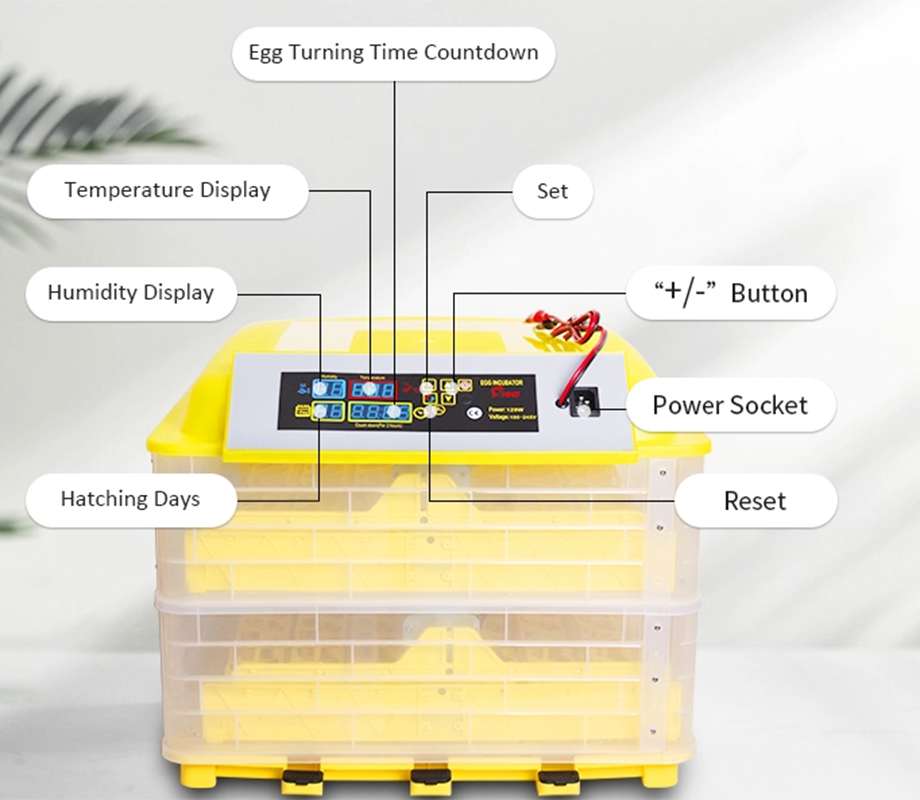 Intelligent LCD display,easily to know present temperature,humidity,hatching days and count down turning time.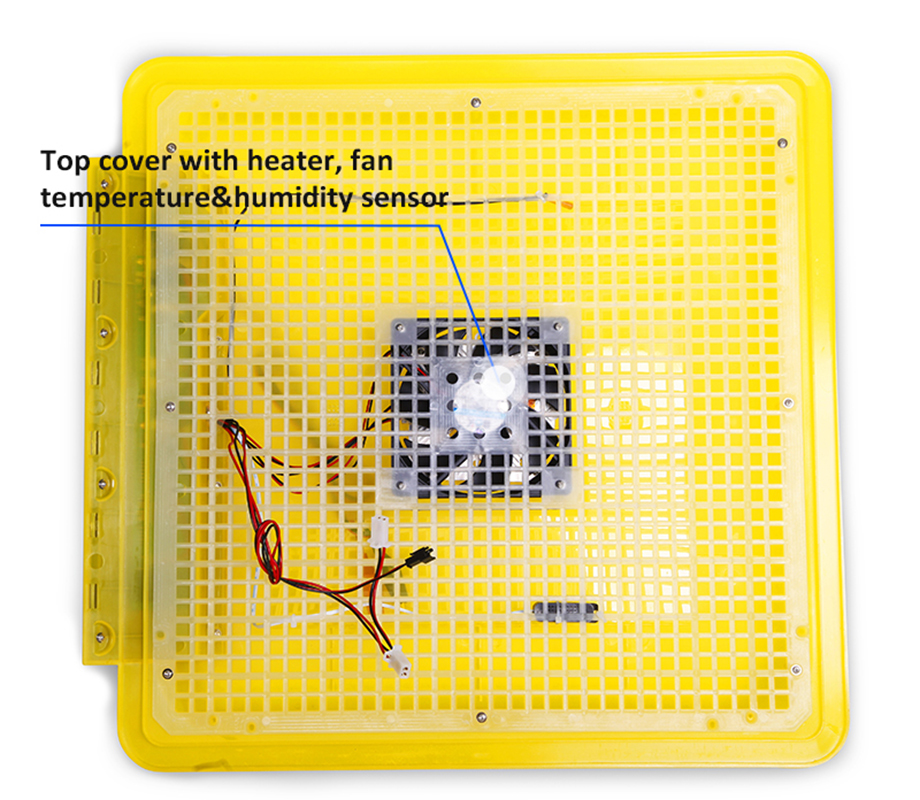 Main spare part is installed with top cover,fan distribute temperature and humidity through all corners.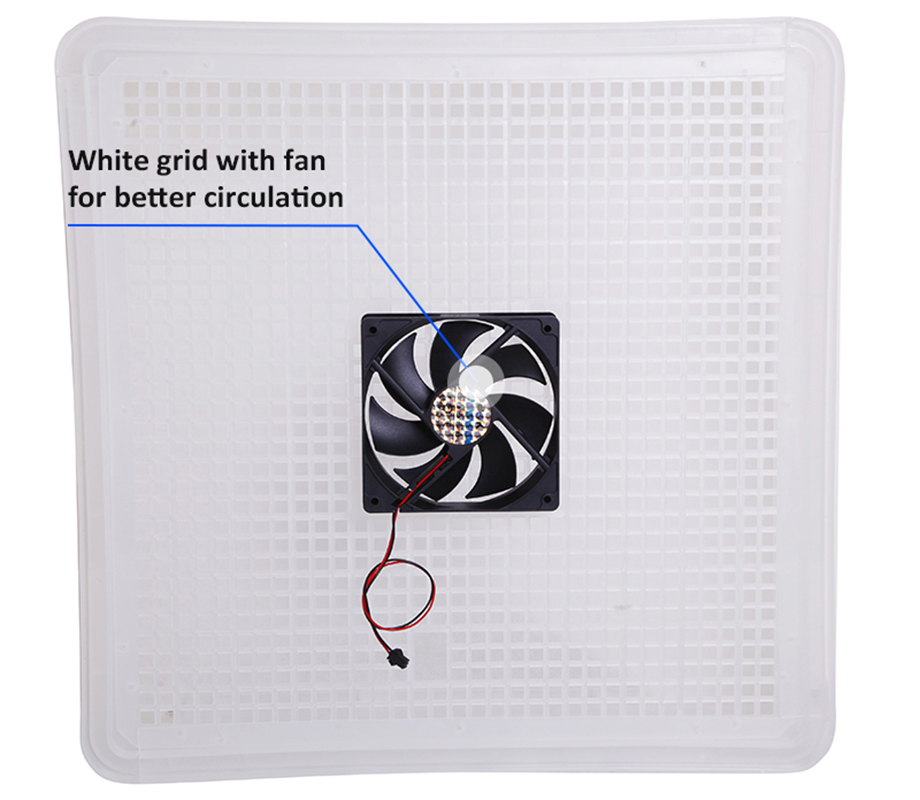 Gridding cover fan,protect baby chick from hurting .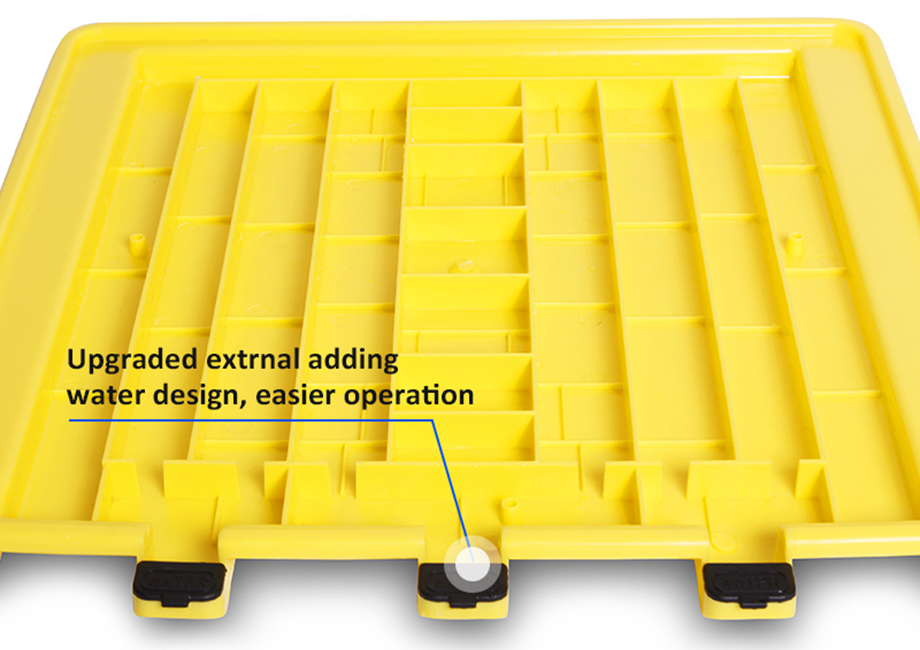 External water adding way, add water easily without open lid.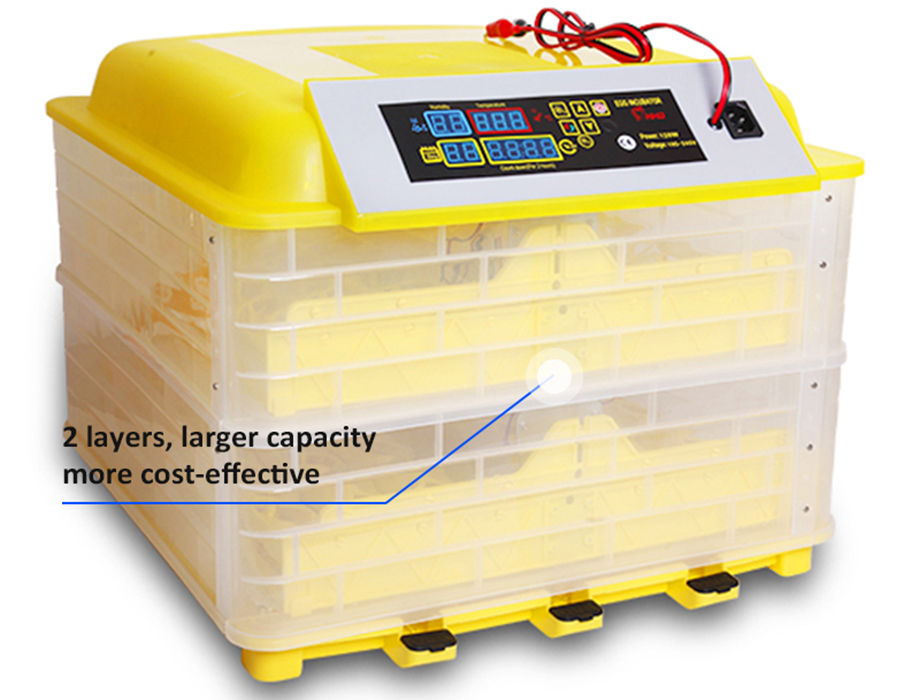 2 layers with large capacity, you can hatch chicken first layer, second layer hatch quail eggs freely.
a.Test your incubator to make sure it works properly.
1. Check that the incubator motor is connected to the controller.
2. Plug in the power cord.
3. No need to turn on the switch on the panel of the unit.
4. Cancel the alarm by pressing any green button.
5. Unpack the incubator and fill the water channel will help to increase humidity gradually.(Warm water is preferred.)
7. The interval for egg turning is set at 2 hours. Please pay close attention to egg turning at first use. The eggs are gently rolled right and left by 45 degrees for 10 seconds and then at random directions. Do not put on the cover for observation.
b.Choosing fertilized Eggs must be fresh and generally within 4-7 days after laying is the best.
1. Placing eggs wider end upwards and the narrower end downwards.
2. Connect the egg turner to the controlling plug in the incubation chamber.
3. Fill up one or two water channels according to your local humidity level.
4. Close the cover and start the incubator.
6. Press button "Reset" to set again, the "Day" display will count from 1 and egg turning "Countdown" will countdown from 1:59.
7. Keep an eye on the humidity display. Fill the water channel when there is a need.(Normally every 4 days)
8. Remove the egg tray with the turning mechanism after 18 days. Put those eggs on the bottom grid and chicks will come out of their shells.
9. It's important that fill up one or several of the water channels to increase humidity and get ready for.
---
---
Write your message here and send it to us