Innovative Incubator Wonegg Chinese Red 1000 Eggs for Commercial Use
Product Detail
Product Tags
1.【Innovative big LCD screen】The incubator is equipped with an high-end LCD screen,which is capable of intuitive display temperature,humidity,hatching day,egg turning time,digital temperature control, this all allows for efficient monitoring and close care for easy operation.
2.【Double layers PE raw material】Durable and non-deforming easily during long distance transportation
3.【Drawable roller egg tray】It is made for all sorts of chicks, ducks, quails, gooses, birds, pigeon, etc. It can accommodate 2000 normal size chicken eggs when hatching. If you are using small size, it will accommodate more. Easy to use and clean, save your time.
4.【Automatic Turning Eggs】The auto turners automatically turn the eggs around every 2 hours to improve hatching rate. The auto rotate egg turner saves the times and hassle of constantly having to open the incubator avoid releasing the precious humidity.Also auto turn feature allows for less human touching and decreases the chance of spreading germs or contaminates.
5.【Visible double layers observation window】It supports convenient observation during hatching process without open the incubator avoid releasing temperature and humidity.
6.【Perfect humidity control system】It equipped with floating ball in water tank.Never worry about dry burning or melting any more.
7.【Copper fan】High quality fan with long lifetime,supports to distribute temperature&humidity evenly to every corner to ensure stable hatching rate
8. 【Silicon heating system】Realized stable accurate temperature control
Suitable for mini or medium farm hatching including chick,duck,goose,quail,bird whatever fits.
Setter,hatcher,brooder 3 in 1 combination.

| | |
| --- | --- |
| Brand | WONEGG |
| Origin | China |
| Model | Chinese Red Automatic 1000 Eggs Incubator |
| Color | Grey,Red,Transparent |
| Material | NEW PE Material |
| Voltage | 220V/110V |
| Frequency | 50/60Hz |
| Power | ≤1200W |
| G.W. | 42KGS |
| Packing Size | 87*63*120(CM) |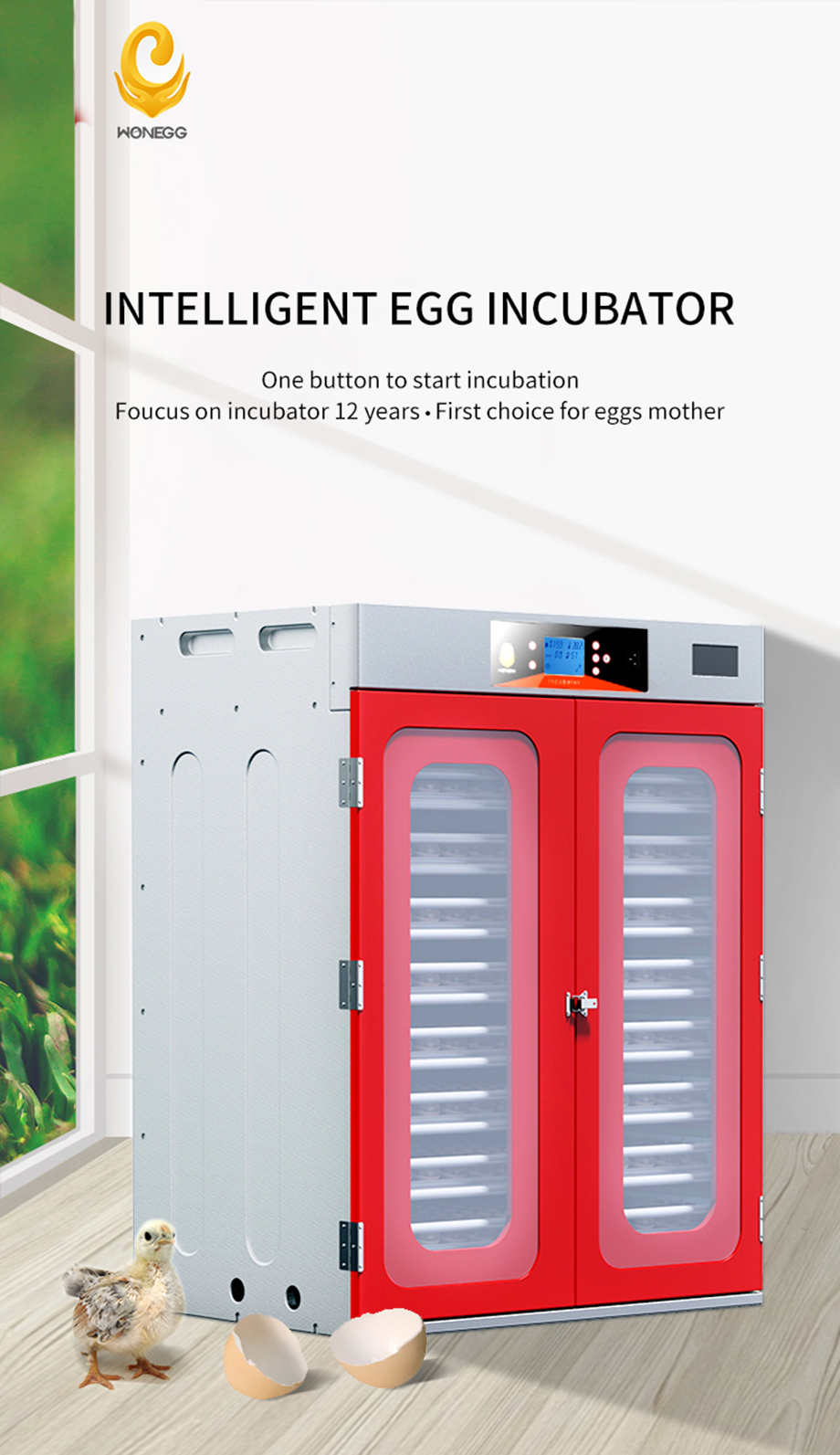 Wonegg intelligent 1000 eggs incubator with Chinese red design,it support one button to start incubation.Hatching is easy,stress free,happy experience.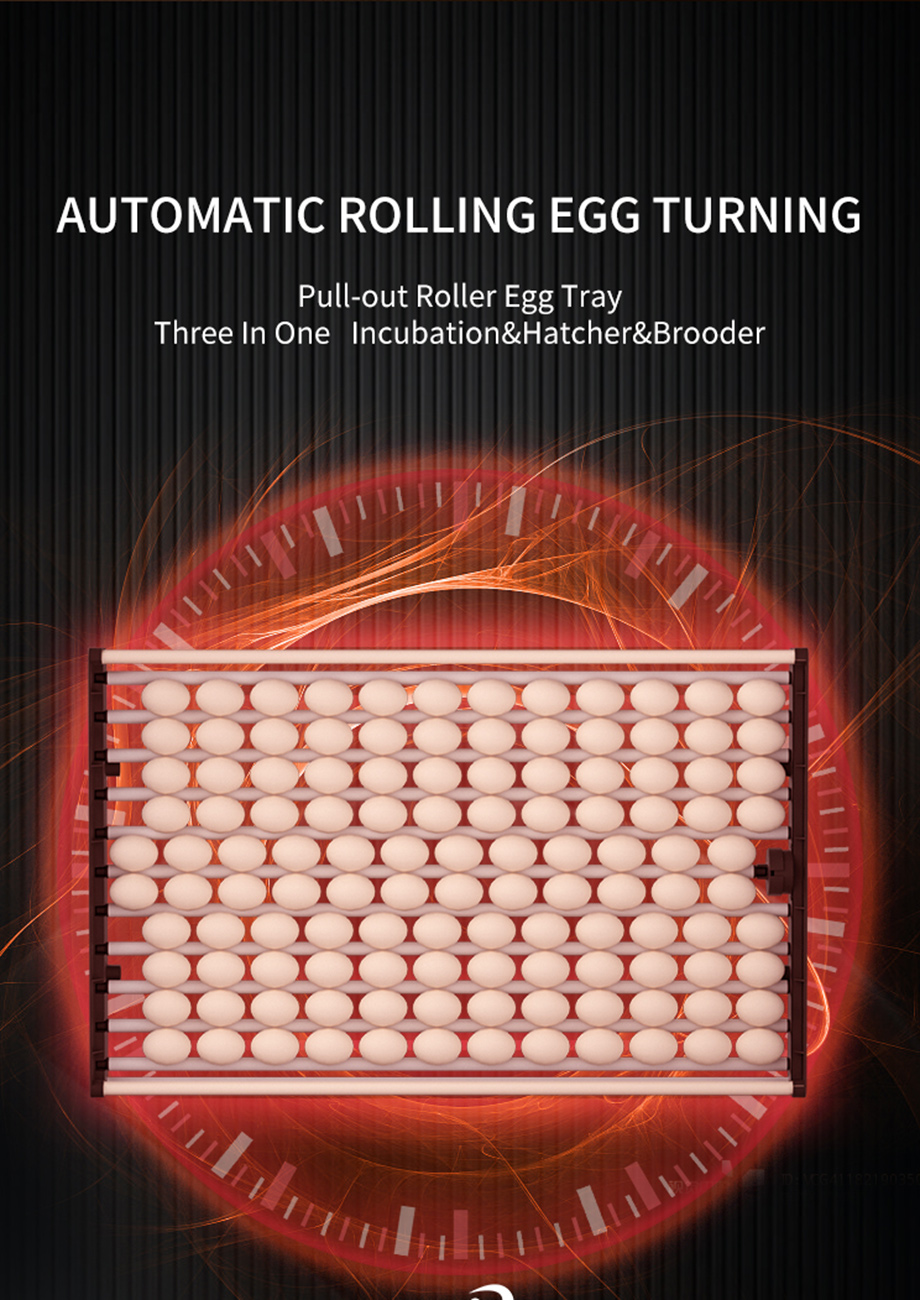 It features automatic egg turning without dead angle,with popular roller egg tray suitable for various kind of egg type like chick,duck,bird whatever fits. Setter,hatcher,brooder 3 in 1 combination.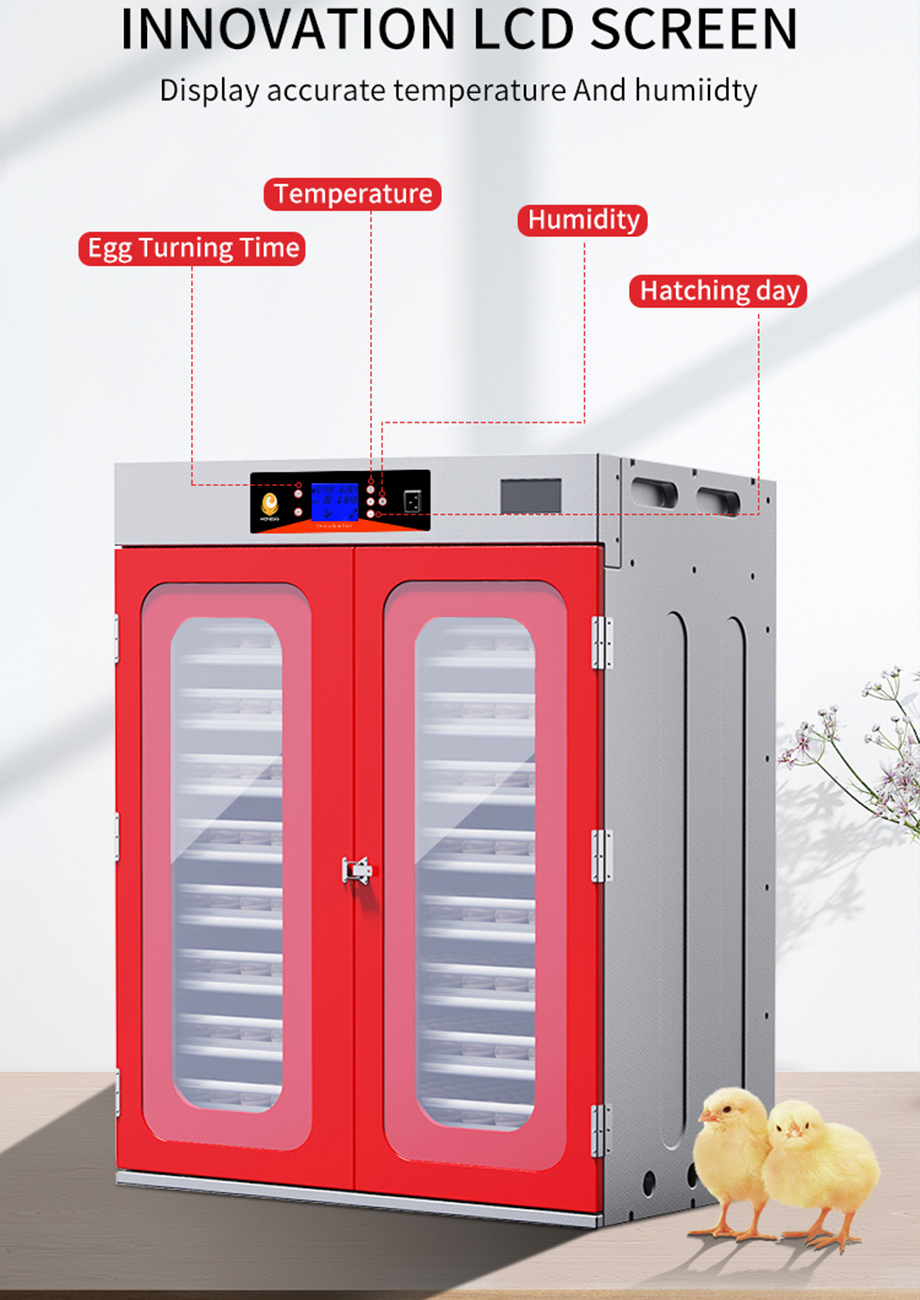 Big LCD screen helps to observe inner temperature,humidity timely.It displays egg turning time,hatching day clearly also.Innovative control panel makes incubator elegant.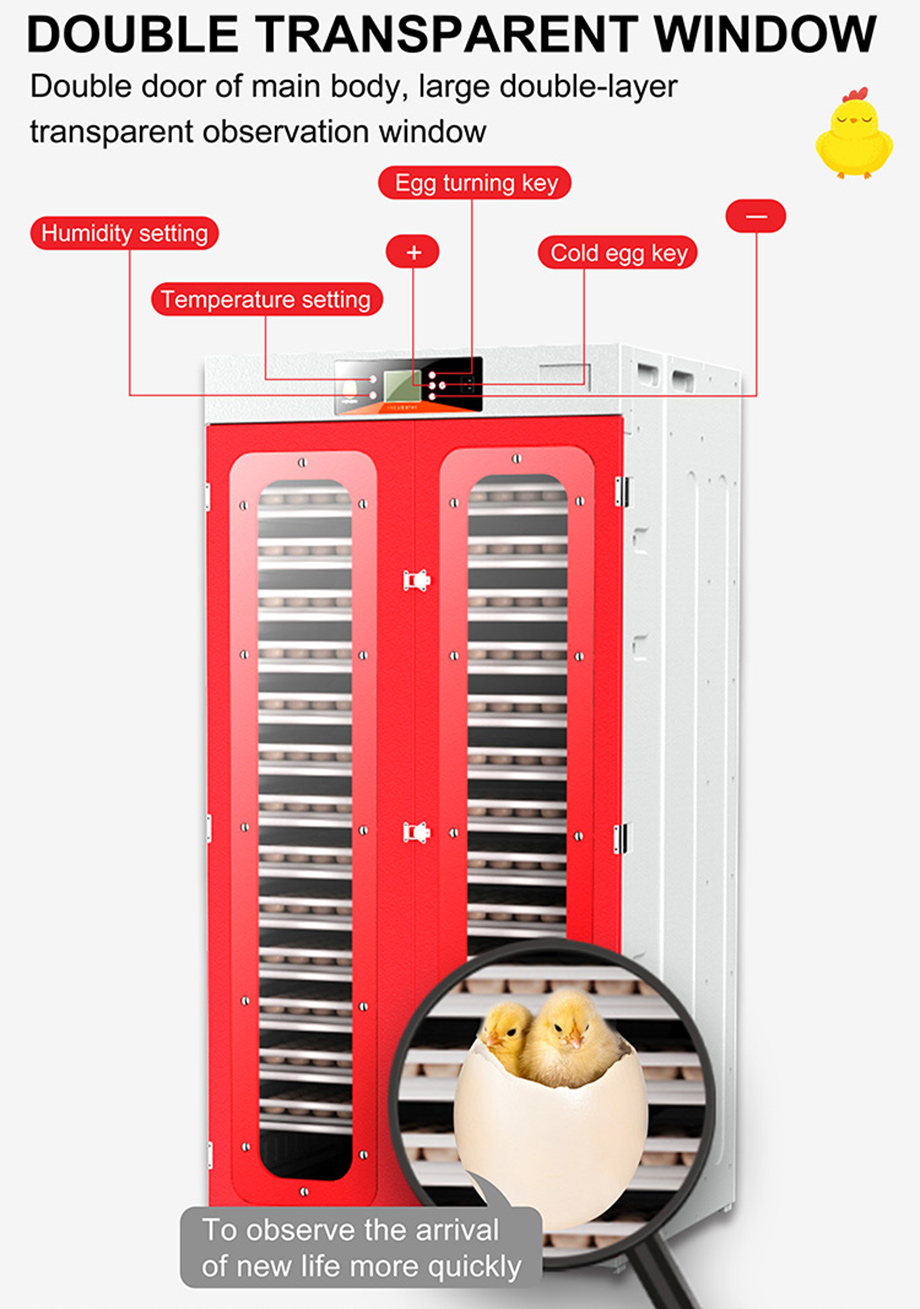 Double layers two transparent windows,support to observe hatching process easily,and maintain inside temperature and humidity more stable.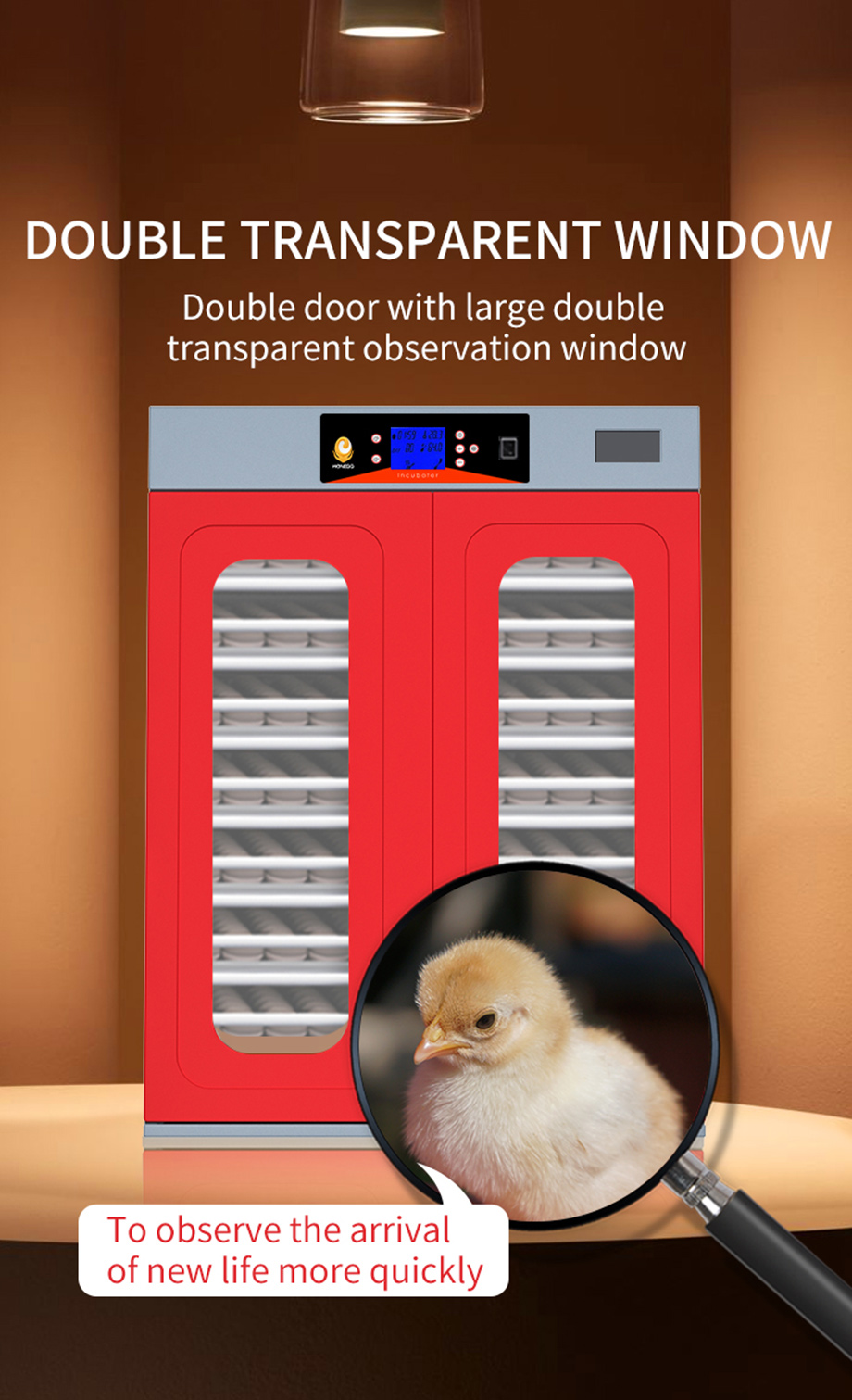 Automatic humidity control system with floating ball equipped,never worried about being burning.Just enjoy stress free and wonderful hatching process.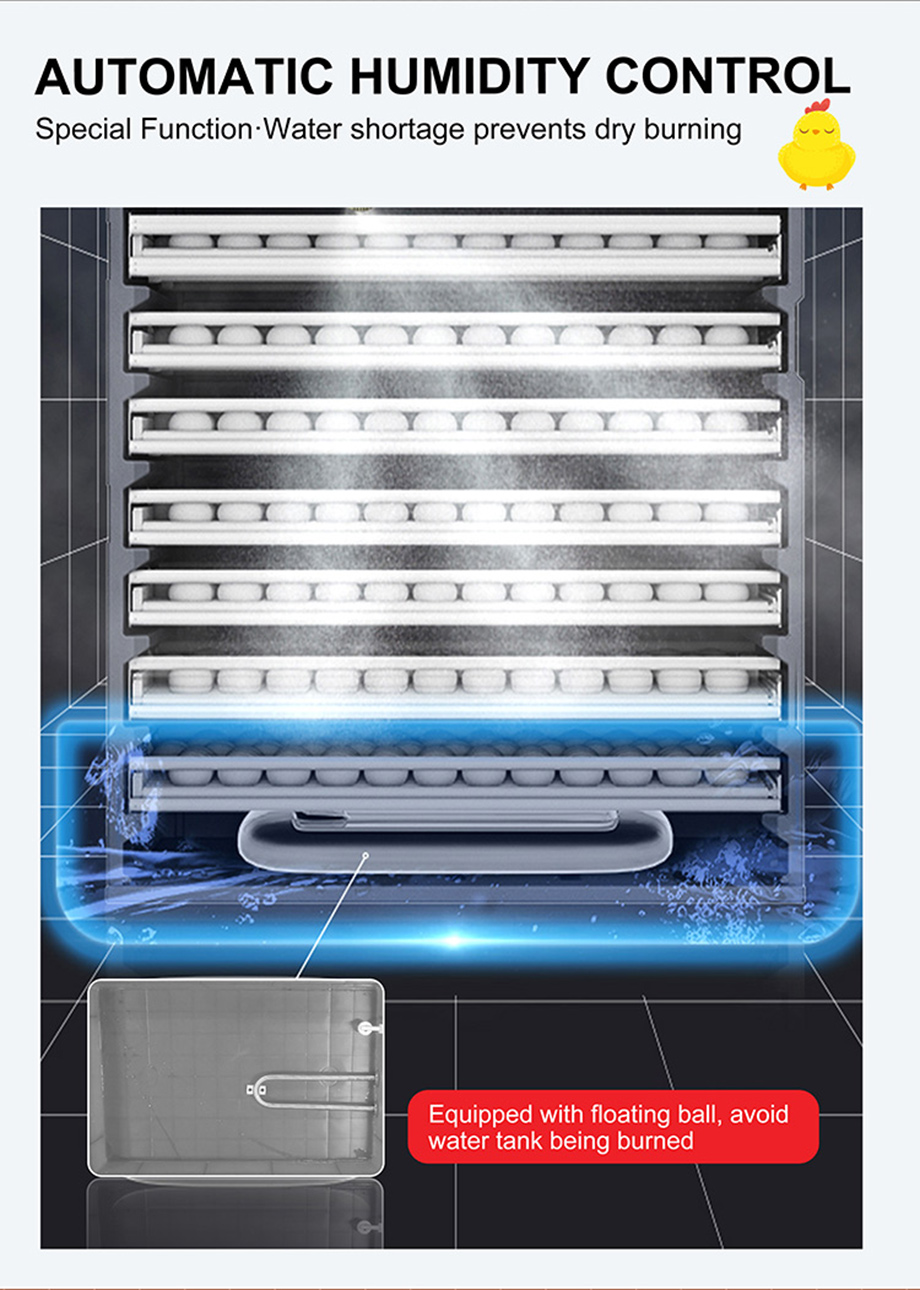 Equipped with copper core fan,distributing temperature and humidity more evenly and with longer lifetime.Wonegg team cares details,and understand our advantage is yours.
How to choose fertilized eggs?
New and fresh fertilized eggs are key point for final hatching rate.If any confusion to select fertilized eggs,please refer to guideline following.It would be much more clear to know eggs suitable for incubation,eggs with low hatching percentage,and eggs to be scrapped.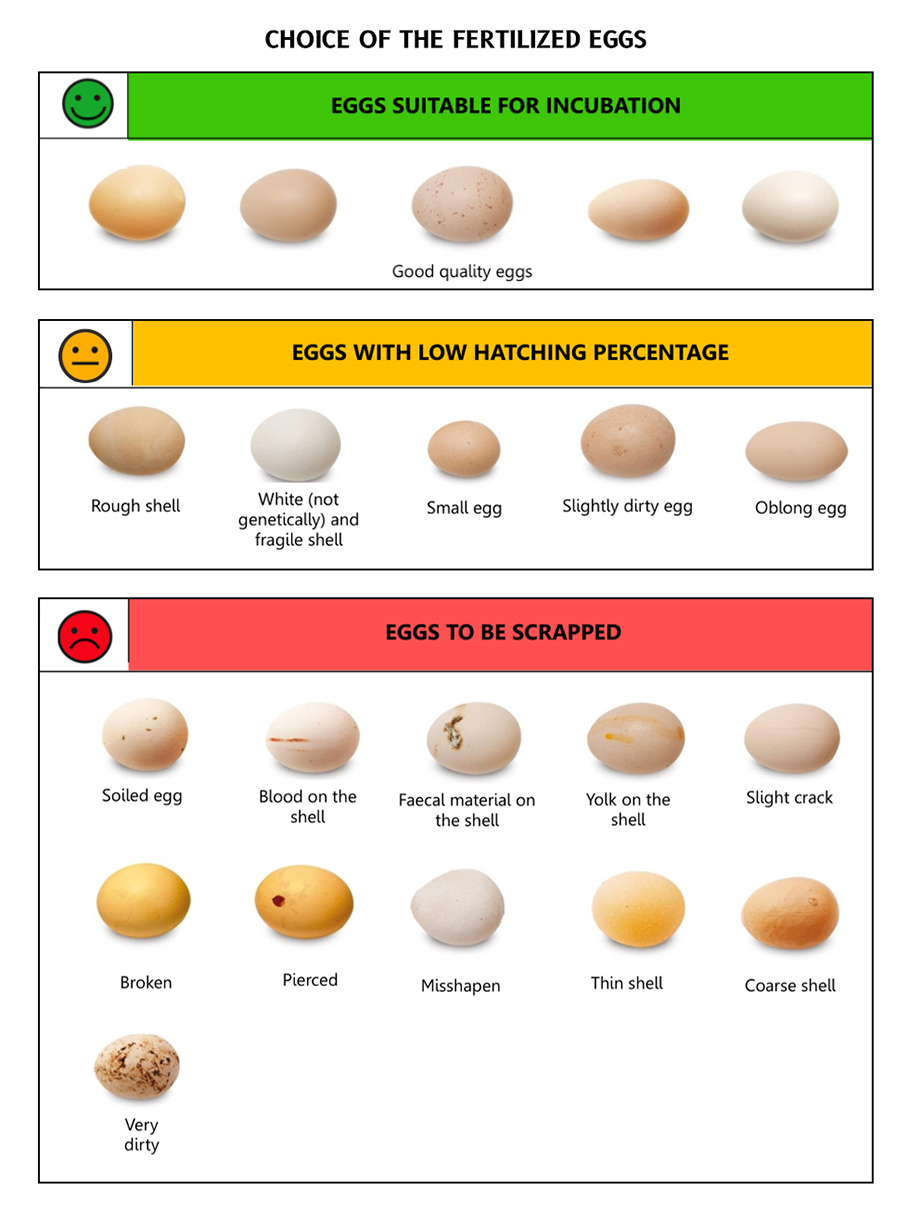 ---
---
Write your message here and send it to us